Intimate Wedding Photography in NYC During Covid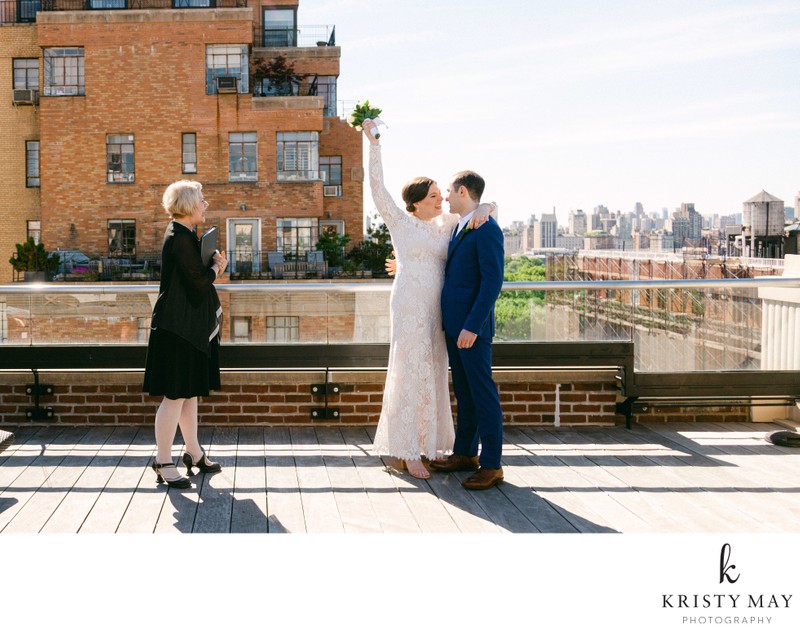 Officiant Rev. Annie marries a couple on their building rooftop pre-pandemic

The Coronavirus pandemic hasn't cancelled your love or desire to get married. However, it is making celebrating your love with family and friends this year challenging. A small, socially distant intimate or micro wedding or wedding portrait session may be right for you!
Let me help you plan a unique experience!
---
For Full Collection Guide
---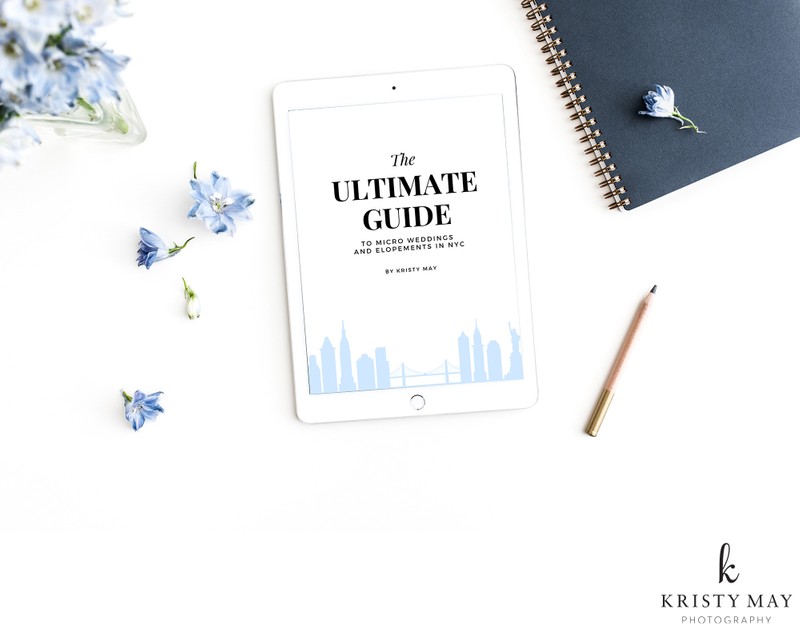 Just Released!
All my best tips and resources for small weddings in a handy pdf.


---


How to Get Married during the Coronavirus Pandemic
You may be wondering if you CAN actually get legally married when many government offices are still closed. Luckily NJ and NY have passed executive actions allowing virtual licensing and marriages to take place.
New Jersey Virtual Marriage Licenses
In order to get a virtual marriage license in NJ, couples must contact their city registrar, usually the town where the bride/groom lives or where the wedding will be taking place if neither of the couple lives in NJ. The 72 hour waiting period has been suspended and fees for getting a second license (if yours expired) are being waived.
You can find your local registrar on the NJ State Department of Health website.
New York Virtual Marriage Licenses
Project Cupid, New York City's virtual Marriage Bureau is open however it is only accepting applications for licenses. You have to fill out the form and schedule a virtual appointment with a clerk. Furthermore, the couple must be physically located in NYC State.
Register for Project Cupid and keep checking for an appointment or get a license outside the city. Check with Yonkers, Babylon, Albany, Oyster Bay, Greenburgh and other towns on requirements and availability.
You can then hire a private officiant or me to marry you (via video conference or in person) and upload the signed marriage license directly to the witness and the marriage officiant. All participants signing must be located in New York. The officiant will then submit the signed license via email or the couple can upload it to their Cupid account.
In other areas of New York, contact your local marriage bureau.
Connecticut Marriage Licenses
At this time (May 11) virtual licenses are not available in CT. Contact the town where you intend to marry to see if they are issuing in person licenses.
---
What about Wedding Cake, Bouquets and Ceremony Musicians?
Even with a smaller scale wedding, you'll still need some vendors to complete your look or experience. On my list I recommend vendors who specialize in small weddings. Make sure to contact vendors to verify they are operating.
---
Where Can We Get Married?
Some of my all time favorite weddings have been very small. The location and backgrounds are I'd be happy to assist you in selecting a meaningful and safe location for your wedding during Covid-19 times. The most important things to consider are:
Space for guests to maintain social distance
Avoiding crowded places (select morning for locations known to be popular)
Consider traveling outside of the city for more space
Pick a ceremony site with ample portrait locations nearby to limit travel
Make it personal or meaningful if possible
Consider the visual environment and opt for one where you don't need to alter it too much
Plan for much of the event to be outdoors where the virus can't spread as easily
---
How Can We Celebrate?
While you can't likely have a full reception or even dinner in a restaurant yet, there are ways to mark your day with the sharing of food and drink. (from a distance of course!)
Champagne toast (Not legal in NYC public spaces, however sparkling wine would be an option)
Cake (order individual small cakes as favors)
Picnic with prepared individual meals
Take home gift boxes with wine or other treats
Pre-order your favorite take-out or special meal from a local caterer
Visit your favorite food truck or see if they can come to you!
Rooftop venues and restaurants with outdoor space
Have any questions or concerns?