Photographer Kristy May
---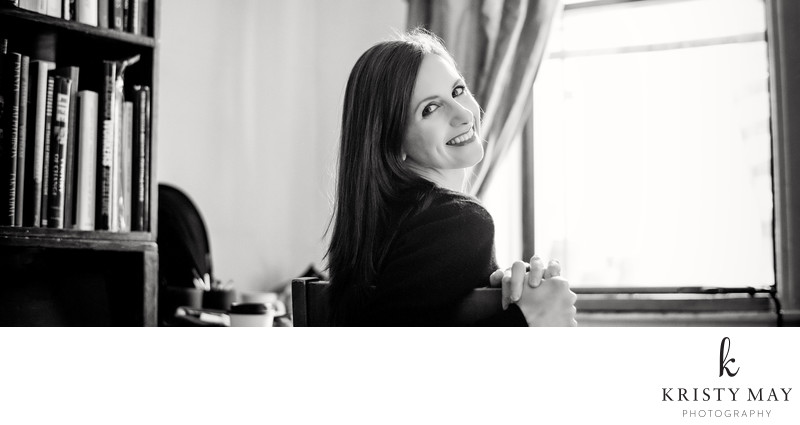 Kristy May helps discerning couples authentically document their weddings through unobtrusive and personalized photography.
---
PHOTOGRAPHY BACKGROUND
---
My interest in photography began in high school with an old Yashica SLR film camera. I taught myself to develop film and make black and white prints. After college at Loyola University New Orleans, I started working as a photojournalist for The Times-Picayune. I then worked for the The Courier in Houma, Louisiana, where I met my husband, Ryan, who also worked there and lived next door to me! It was meant to be.
Soon after, I was awarded a Fulbright Young Journalist Grant to Germany and spent 2004-05 photographing a project and working for the Associated Press in Berlin. (I photographed Angela Merkel before she was chancellor!) Weeks after returning to the US to marry Ryan, Hurricane Katrina destroyed my hometown. An opportunity to work as digital assistant to National Geographic photographer Ira Block took us to New York.
In 2008, I received a master's degree in digital photography from the School of Visual Arts in New York City. During that program I started a project documenting the changing landscape of Brooklyn. After doing newspaper and editorial freelance work, I launched my wedding photography studio in 2010.
---
WEDDINGS
---
When I photographed my first wedding in NYC in 2002 for a friend, I never dreamed I'd
a. call that city my home someday or
b. become a full-time professional wedding photographer!
Weddings offer a unique opportunity when the most important people in a couple's life come together. Who knows what memorable pictures will be taken? I love the challenge, the excitement and the opportunity to make heirloom works of art and albums that my couples and the generations to come will cherish.
---
STYLE
---
My years working as a photojournalist taught me how to anticipate moments and work under challenging conditions. I try to interfere as little as possible on the wedding day outside of portraits. (Unless the bride needs to borrow my sewing kit because her dress has a rip. True story!)
We work together ahead of time in discussing the timeline and logistics to avoid common wedding day schedule pitfalls and to create opportunities and time to allow the day to unfold as naturally as possible. This is where unique moments happen!
In terms of processing, I want your images to only be dated by your dress and hair as much as possible. I don't use trendy filters or funky lenses. I do love to make custom black and white conversions, and for those I try to keep them as classic as possible.
And lastly, you hire me because you want to experience your wedding day as naturally as possible. You decide what -if any- posed or formal portraits will be taken.


---
PERSONAL QUALITIES
---
My friends say I'm talented, caring, particular, thoughtful, loyal, creative, charming and diligent. (Aren't they nice?)
My clients say nice things about me here. And here.
---
SELECTED PUBLICATIONS
---
Wired, Architectural Digest, Saveur, Daily Mail, amNewYork, New York Times, NRC Handlesblad, The New Yorker, Apartment Therapy, Bangor Metro, Berliner Morgenpost, Culture, People, US Weekly, Style Me Pretty, Brooklyn Bride, Well Wed, Stone Fox Bride, 100 Layer Cake
See some clips here.
---
RECOGNITION AND AWARDS
---
I won a PDN Top Knots award in 2014 for image. Honored by the WPJA for this image. I've also been a recipient of Wedding Wire Couple's Choice Awards numerous times.
---
PROFESSIONAL MEMBERSHIPS
---
I'm a member of the American Society of Media Photographers (ASMP), Canon Professional Services (CPS), and the Wedding Photojournalist Association (WPJA).
---
OTHER IMPORTANT FACTS
---
Congratulations, you made it this far! Now for the fun stuff. I love baking healthy treats, binging on British crime dramas, drinking tea (explains the former), and working on my 100-year-old home.
Ryan, the lucky guy mentioned above, and I have a 8-year-old daughter and a rescue cat named Prince Harry. (who should really be a cat model) Harry is a bit naughty, likes to bite things, but he is entertaining!