ENGAGEMENT SESSION TIPS
---
Engagement sessions are a great way to get fresh, professional photos of the two of you for your wedding website, your save-the-dates, a wedding announcement or just because. It is also a good way to get to know you photographer, especially if one or both of you are a bit uncomfortable having your photos taken.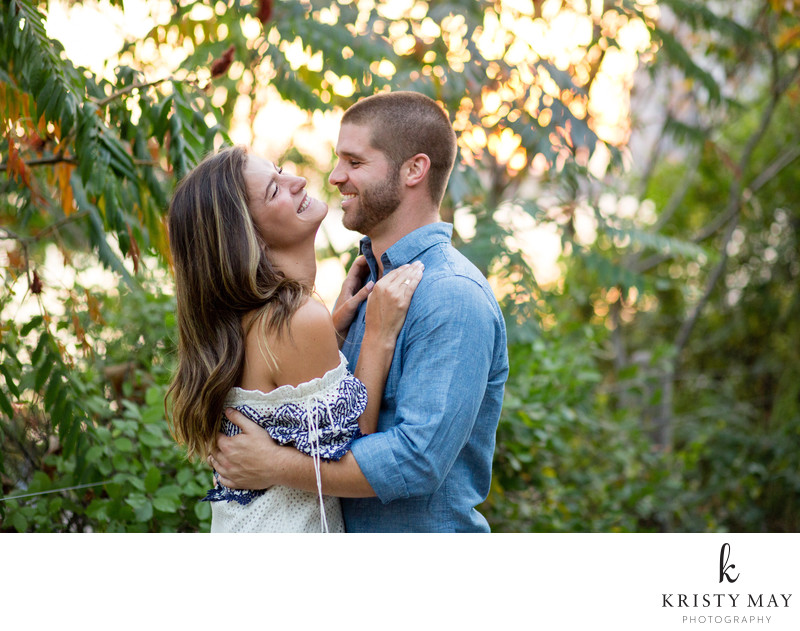 TIMING
---
The best time to take the photos would ideally be 8 months to 1 year before your wedding. However, I've actually done them a few days before the wedding. I recommend morning sessions for locations that tend to get busy and, if at all possible, weekdays. Otherwise, evenings are another option as the light is nice.
CLOTHING
---
I suggest wearing colors in the same tonal family (all bright, all muted, all neutrals, etc) and avoiding large or distracting prints and text. Subtle prints and textures work just fine as a rule on both. It is also better to let one of you have a little flair than be both in solids, for example. When in doubt, you can send me a snapshot of outfits laid out. You will also want to have a pair of shoes you can walk in for in between, if your shoes for the photos will be not the best for walking.
Also, avoid wearing greens in a park setting in the summer months as not to blend in.
LOCATIONS
---
Some of my favorite locations for engagement sessions around the New York City area are:
Central Park
DUMBO
West Village
Red Hook
Greenpoint/Williamsburg
Brooklyn Heights
Coney Island
Your favorite places to be together
It is always wonderful when we can include something personal in the session, like your neighborhood, pet or favorite restaurant or cafe. It will be fun to look back on this time in your life in years to come and remember those unique signatures of your lives.