Top Alternative Photo Locations in NYC
---
Even Locals Love
Not interested in the most overt "New York" locations for your wedding, elopement or engagement photos? Consider these more subtle or alternative locations. By no means an exhaustive list! See here for my top iconic spots.
Within 15-20 mins of Manhattan City Hall: Tribeca, South Street Seaport, NOLITA/East Village Street Art

Governors Island
Pro: Amazing views of the city and Statue of Liberty, opportunities to bike ride, have a picnic, reserve ceremony site
Con: Must take ferry and only open part of the year
Notes: First ferry is free and so is the return
Location: New York Harbor just off lower Manhattan
Closest Subway: South Ferry 1
Tribeca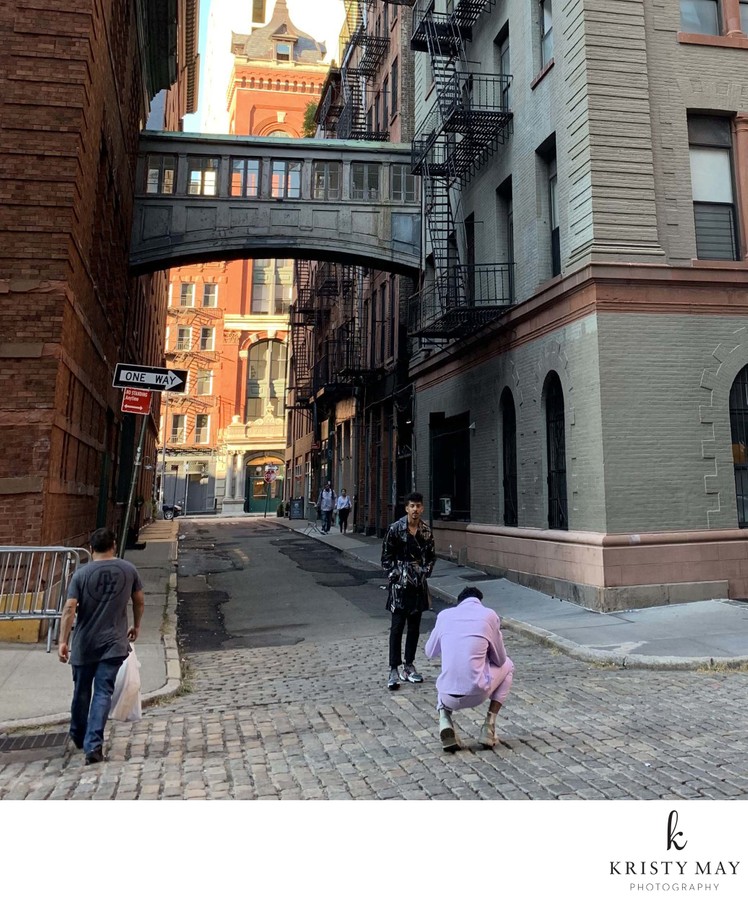 Pro: Industrial streetscapes like the Staple Street Skybridge, great restaurants and cafes
Con: Photo locations spread out
Notes: About a 10 min walk from the Manhattan Marriage Bureau
Location: West of Church Street, South of Canal and North of Barclay St, To the Hudson River
Closest Subway: Chambers Street 1/2/3, Franklin Street 1
Greenpoint/Williamsburg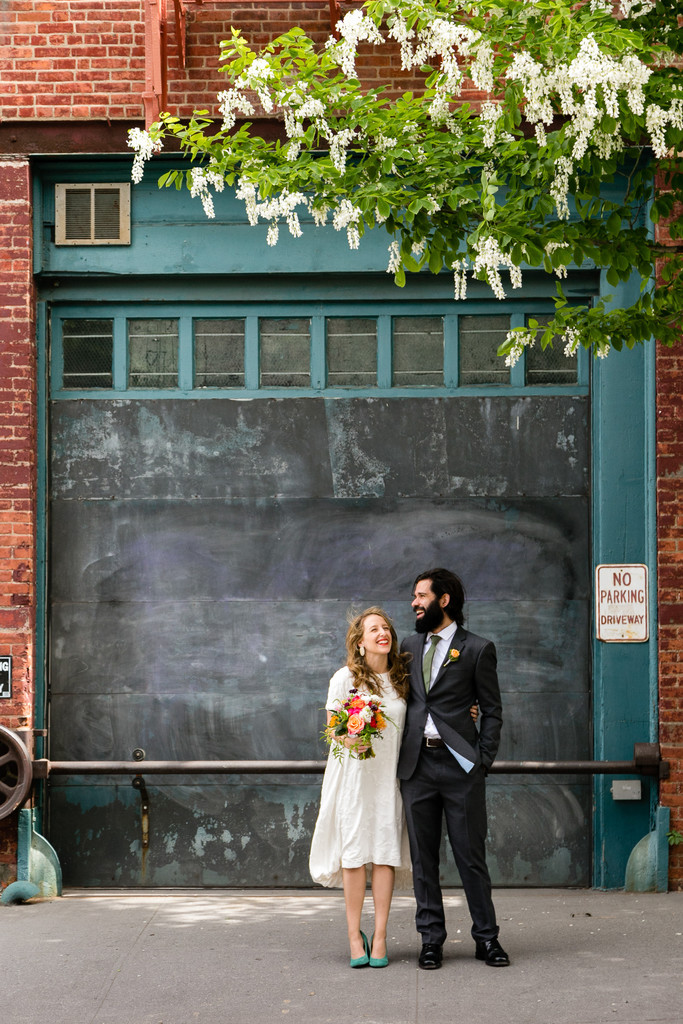 Pro: Waterfront, Neighborhood areas with street art and great restaurants and cafes
Con: Distance from other areas, construction
Notes: Small parks dot the waterfront with Manhattan views, colorful murals and hip hotels
Location: North Brooklyn
Closest Subway: Bedford L, Greenpoint Avenue G








Street Art Lovers


East Village/NOLITA
Pro: Amazing street art backgrounds a short ride from most places in Manhattan
Con: The art can change, not inherently bad, but don't be too set on a specific work
Notes: First Street Green Cultural Park and Buff Monster and more.
Location: Short cab from Marriage Bureau
Closest Subway: 2nd Avenue F, Spring 6
Bushwick Collective
Pro: Amazing large street art murals in Brooklyn
Con: 30-40 min subway ride from Manhattan
Notes: Bushwick Collective
Location: Buskwick, Brooklyn
Closest Subway: Jefferson St. L station


South Street Seaport


Pro: Historical area 15 mins from Marriage Bureau, views of Brooklyn and harbor
Con: Construction
Notes: Near City Hall Park area and Beekman Hotel
Location: South of the Brooklyn Bridge where Fulton Street meets the East River, and adjacent to the Financial District.
Closest Subway: Fulton St 2/3
Red Hook


Pro: Great views from waterfront parks, industrial architecture
Con: Not easy to get to
Notes: Some great restaurants, interesting backdrops
Location: Cab or bus
Closest Subway: Smith-9th Streets F/G
Gantry State Park in Long Island City, Queens


Pro: Midtown Manhattan Skyline, pier, near Greenpoint, Brooklyn
Con: Not easy to get to unless going to Greenpoint or Williamsburg
Notes: Great skyline alternative if you love the Empire State Building and don't plan to visit Brooklyn
Location: Long Island City
Closest Subway: 7 train to Vernon Jackson station

Your Neighborhood
Pro: Meaningful to you, personalize the day
Con: May not have the most iconic or charming spots, but I'd bet there are some hidden gems
Notes: Think about the places you frequent, the "iconic" local spots
Location: Anywhere


See the Top Iconic NYC Spots here
Alternative Photo Locations in NYC